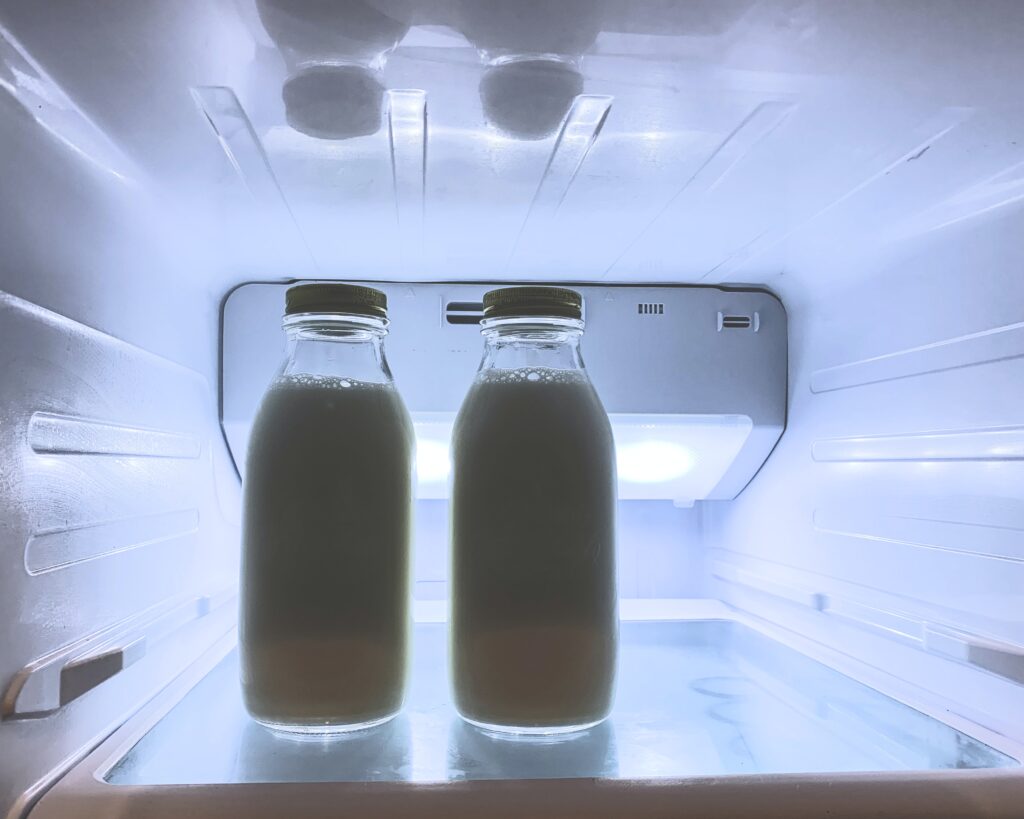 A report conducted by WRAP shows that UK consumers waste 290,000 tonnes of milk a year. That amounts to 7% of milk purchases! Of that milk wasted, 40% was thrown away in larger quantities which suggests we're buying more than we need. Their research also suggests other reasons for wasting milk include not using it before the use by date and fussy eaters not wanting to consume it after the best before date.
Milk is high in calcium, a good source of protein and also contains potassium so preventing it from being wasted its good for our bodies as well as the planet. Here's how you can get the most out of your milk.

FREEZE IT: Milk can be frozen and kept for up to a month. If you haven't quite finished the bottle before the use by or best before date, pop it in the freezer. You could also try pouring the milk into an ice cube tray and putting the frozen cubes of milk directly into your cuppa without having to defrost them.
BUY LESS: If you're regularly throwing out milk before you can use it, it might be worth reevaluating how much you buy. If you buy 4 pints but find yourself tipping some away, try buying 2 pints next time. It might save you money too!
CHECK THE DATES: If the milk has gone past its date, check whether it is use by or best before. Some brands of milk have opted for best before dates instead of use by. Whilst use by dates are about safety, best before dates are about quality. If your milk is past the best before date, it is still safe to consume or freeze.
TRY A NEW RECIPE: If you can't freeze the milk in time, why not put it to use in a recipe? We have a bread and butter pudding recipe on our website but the internet is full of inspiration. You might find a new favourite!