This guide explains how our free online ordering system works, including how we operate our collection and delivery services in Honiton and the surrounding areas. Looking for information on our Beer location? Click here.
Ordering online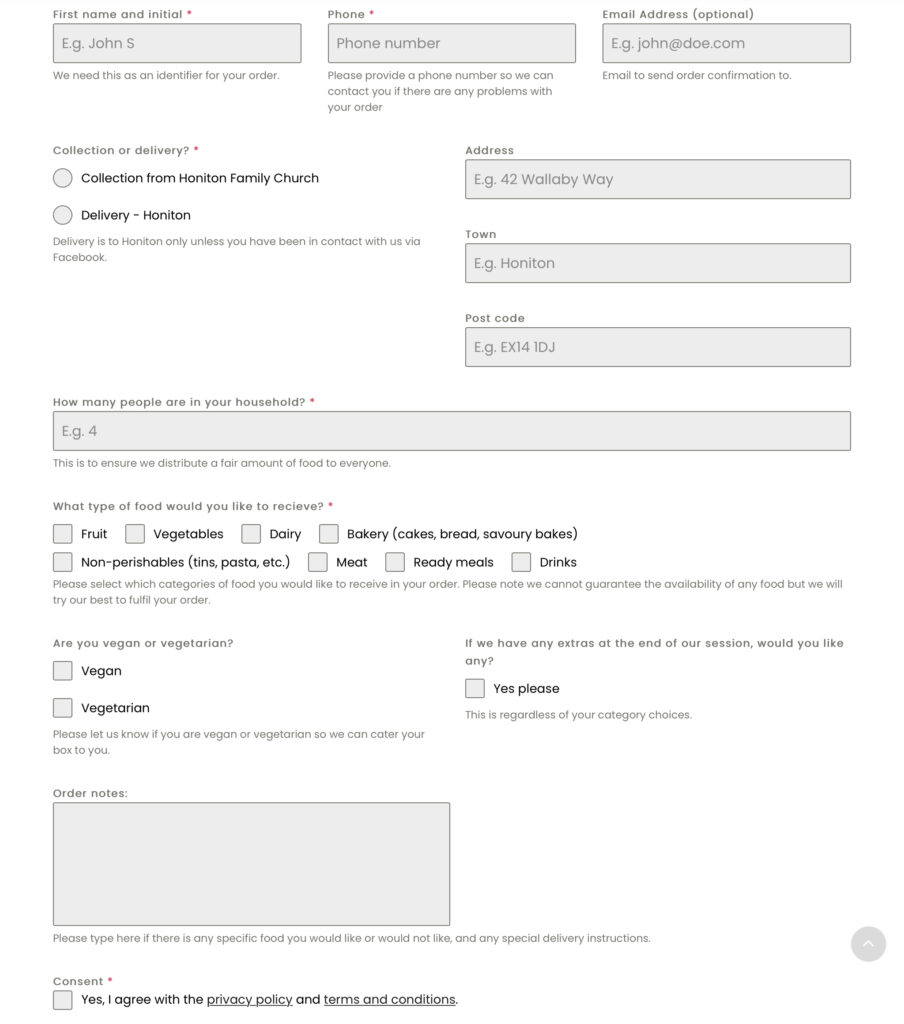 The easiest way to access our service in Honiton is to pre-order online here. You can also turn up to the church during our opening times but ordering online is recommended.
On the days we run sessions, the form will be at the bottom of the page and will look like the image on the right. On the days we are closed, the form will not be open for orders.
On this form, you can place an order either for collection or delivery. Through this form you can select categories of food you would like to receive, the amount of people in your household and any dietary requirements you may have.
This order can then be collected during our opening times, or it will be delivered in the specified timeframe (see below). If for any reason you are unable to collect your order, please let us know.
Please note: All orders must be collected or delivered on the day you place them. The form cannot be used to pre-order a box for another day and we cannot keep boxes for another session due to the way we operate.
Collecting your order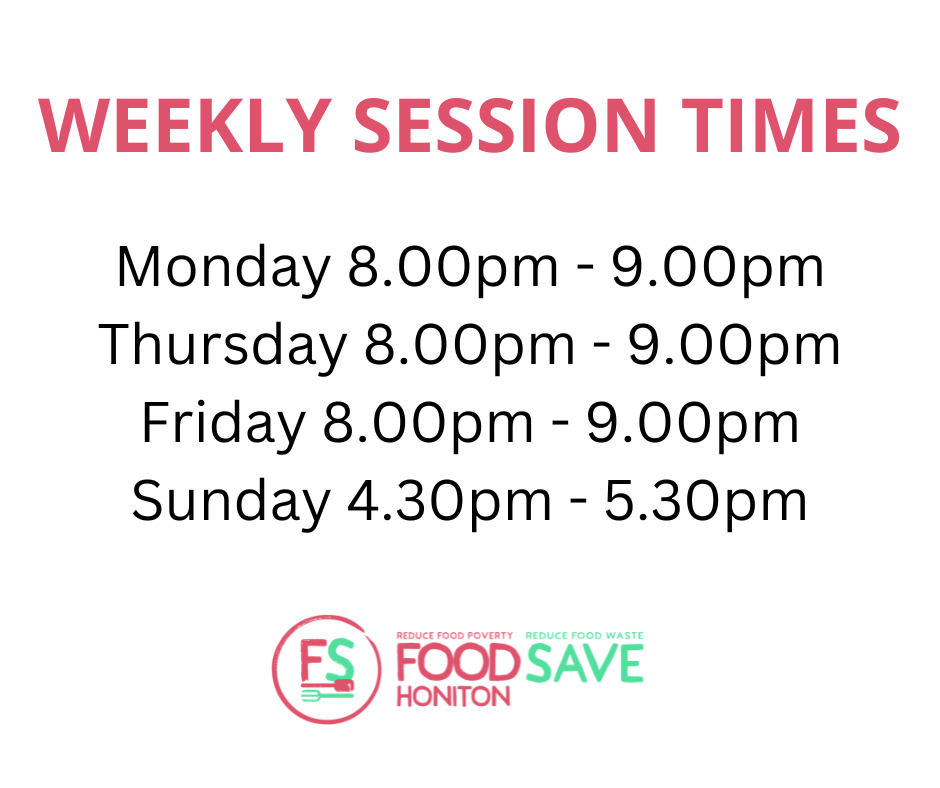 Our sessions run from Honiton Community College.
You are welcome to collect your order between our opening times and we will open our doors from our advertised time. Please be advised you may have to wait if there is a queue.
To save you waiting outside longer than necessary, please only come down to the College when we are open. Even if our volunteers are there, we're busy organising our donations and sorting your boxes. We may not have had all our store collections yet so you won't get your order sooner.
Deliveries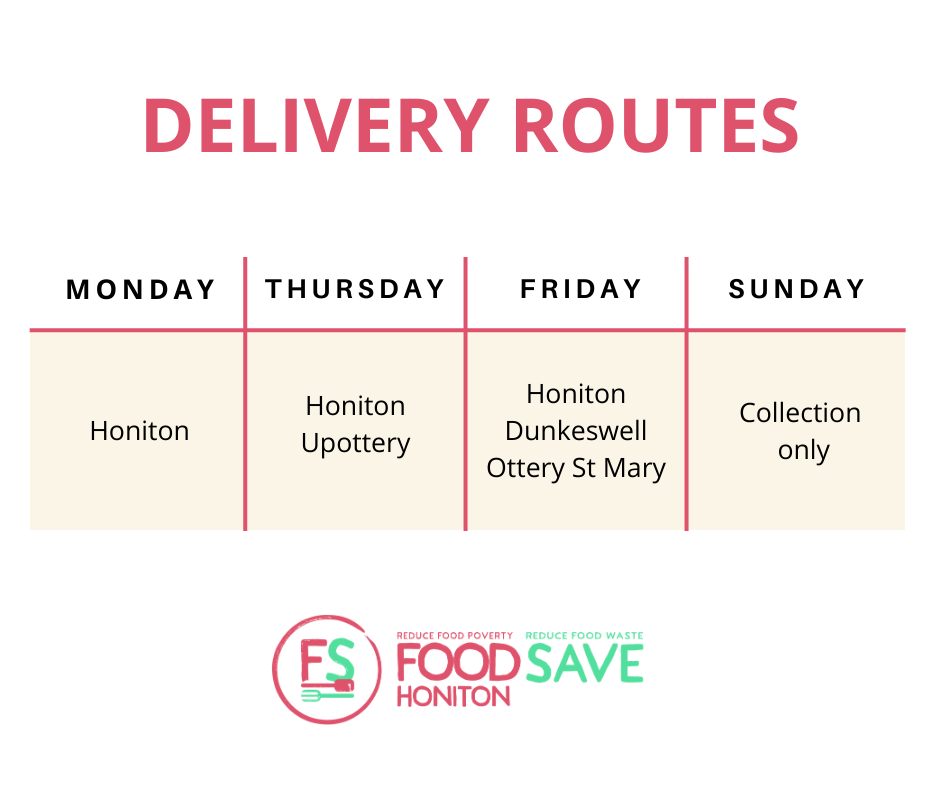 We operate a delivery service for those who are unable to get to the Church to pick up their orders. If you are able to collect your box, we ask that you do and only select delivery if absolutely necessary.
Due to an increased demand, we have designated locations outside of Honiton to specific days to ensure everyone has the opportunity to access our services.
We aim to deliver by 10pm at the latest on weekdays. Please do not contact us about your delivery unless you have not received it by this time.
Sundays are exclusively collection only and we are unable to carry out any deliveries. If you require a delivery, please order your box on a different day.
Please note: We can only deliver to addresses when someone is home to accept the delivery. If there is no answer, our volunteers will attempt to make contact via the phone number you provided with your order. If there is no answer the food will not be left. We cannot leave your box on your doorstep in the interests of food hygiene if you do not answer.
If you have any other questions, please use our contact form on our website or message us on Facebook.